what was this lil boi thinkin???
he gon look back and see he was actin a damn mess




Who said:
"Saturdays are good.
Hamsters are good.
Birthday parties are real good.
Drugs are bad. I don't do drugs."?

what u know bout the Puzzle Place?


please let this be a normal fieldtrip
With the Frizz????No way!!!!


reading rainbow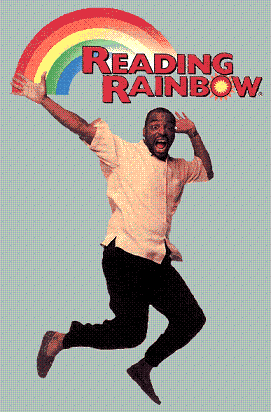 Shining Time station

Reach for the steam,
reach for the whistle
Go where the railway runs
Reach for the words,
reach for the story
Follow the rainbow sun
To a shining time station
Where dreams can come true
Waiting there for you

Lambchops Play-along
I stayed singin
'This is the song that doesn't end'

Joe Clark: Go on. Jump!
Thomas Sams: No, sir. I don't wanna jump.
Joe Clark: Yes, you do! You smoke crack, dont ya? You smoke crack dont ya? Look at me, BOY! Don't you smoke crack?
Thomas Sams: Yes, sir.
Joe Clark: You know what that does to you? Huh?
Thomas Sams: No, sir.
Joe Clark: It kills your brain cells, son. It kills your brain cells! And when your killing brain cells your doing the same thing, only it slower! Now, I say if your gonna kill yourself, don't fuck around with it. Do it expeditiously! Now go on and JUMP!
Thomas Sams: No! No! I don't wanna do it!

Chief from Carmen SanDiego needed a good lay or something.
The bitch wouldnt get off Mr. Clark's nuts

and that bathroom scene

one of my faves


The next time we see sky it'll be over another town. The next time you take a test, it'll be in some other school. Our parents, they want the bestest stuff for us. But right now they gotta do what's right for them, 'cause it's their time. Their time, up there. Down here it's our time. It's our time down here. That's all over the second we ride up "Troy's bucket."

Gooneys never say die!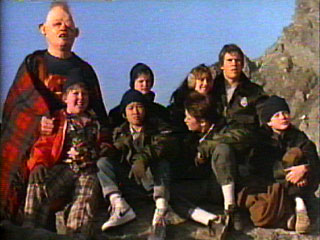 I want a mogwai for Christmas son!!!!



ghostbusters




little shop of horrors







Teen Witch
Yall remember that rap scene??

that was a HELL NOOOOOOOOOO!!!! LOL

Come on now
Who didn't see Dirty Dancing????
Nobody puts Baby in a corner!!

Patrick Swayze could get it!!!!!

ima leave yall wit this
ease on down
ease on down the road



to be continued at some later date